gym memberships available
£37.50 SINGLE / £60 JOINT on 6 MONTH CONTRACT
£42.50 single / £70 joint on 3 month contract
£47.50 single / £80 joint no contract
blue light discount available @ £30 pm
AT PURE GRIT WE ARE PASSIONATE ABOUT MEMBERS PHYSICAL & MENTAL WELL BEING
devizes only private STRENGTH & fitness facility open 24/7
we may be small.... but we are mighty.
devizes only premier private members STRENGTH & FITNESS facility

fob entry for members only

limited numbers to ensure you are able to access all kit without waiting.
build a rapport with fellow members and feel confident with no intimidation

OWNER AND HEAD COACH ZOWIE TREVENA
GYM MANAGER AND COACH ANNIE CAMPBELL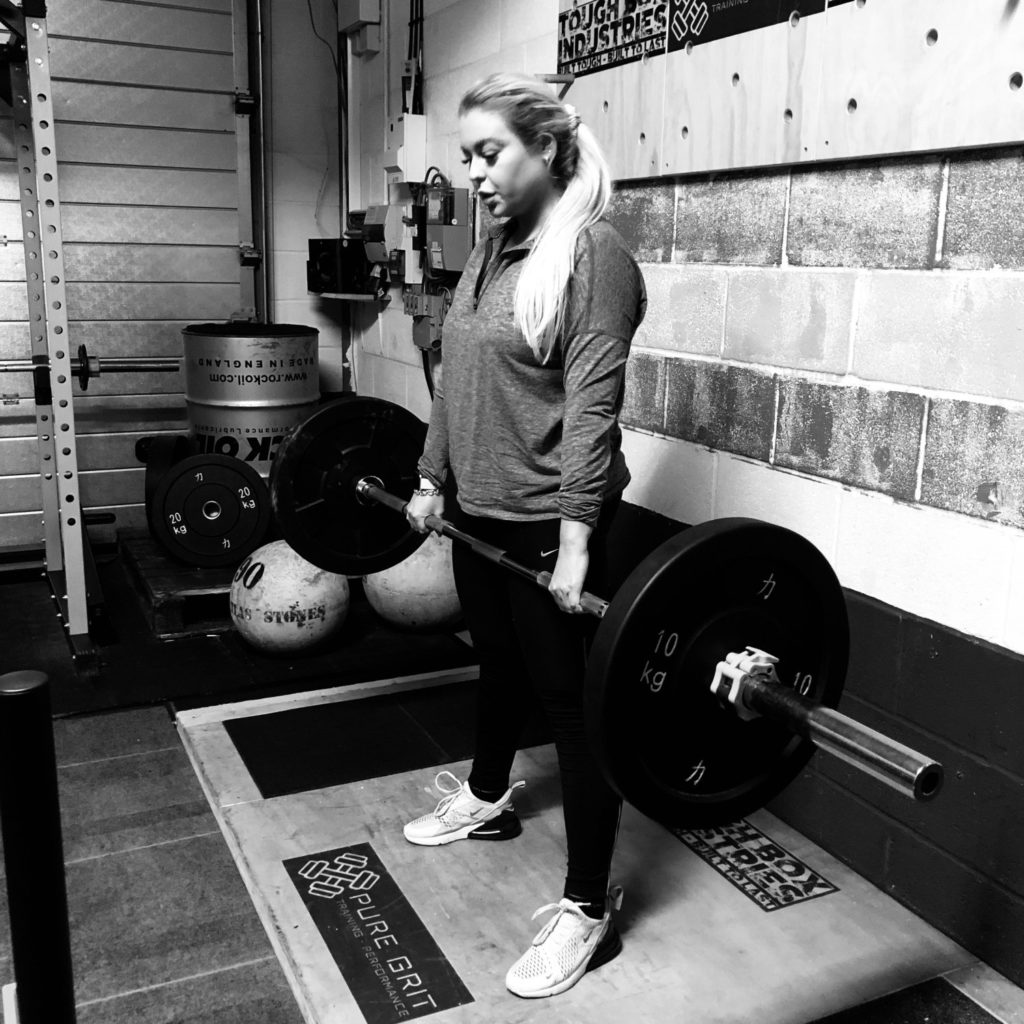 WHATEVER YOUR GOALS… ZOWIE & ANNIE  ARE ON HAND TO LISTEN, AND WORK WITH YOU TO REACH THEM. 
* BODY COMPOSITION & LIFESTYLE CHANGES
* STRONGMAN & POWERLIFTING
* SPORTS SPECIFIC COACHING ie football, rugby, hockey
VARIOUS PACKAGES TO SUIT ALL POTENTIAL CLIENTS. 
All packages include in person training with your coach, home/gym workouts via our coaching app. 
Monthly check-ins and body analysis to track progress
Full nutritional support which includes macro & calorie calculations & tracking
PACKAGES AVAILABLE TO SUIT ALL BUDGETS
PART OF A COUPLE THAT NEED TO MAKE SOME LIFESTYLE CHANGES?
MAYBE YOU WANT TO TRAIN WITH A FRIEND TO HELP WITH SUPPORT & MOTIVATION?
REDUCE THE COST …. HAVE A LAUGH AND REACH THOSE DEDICATED GOALS!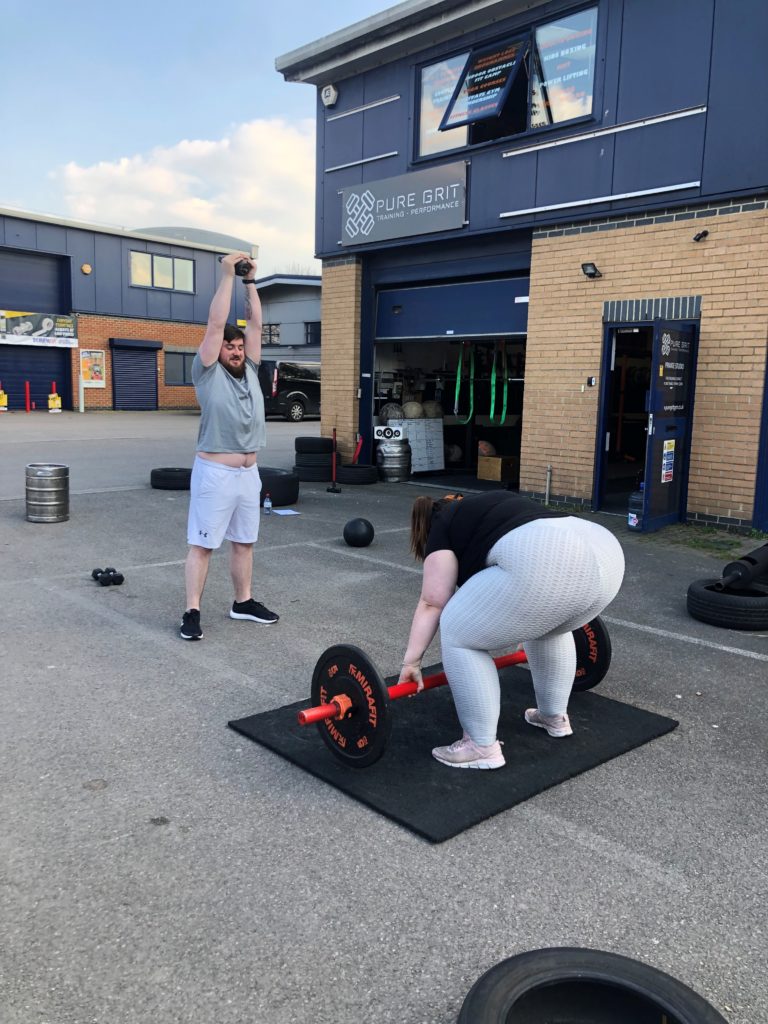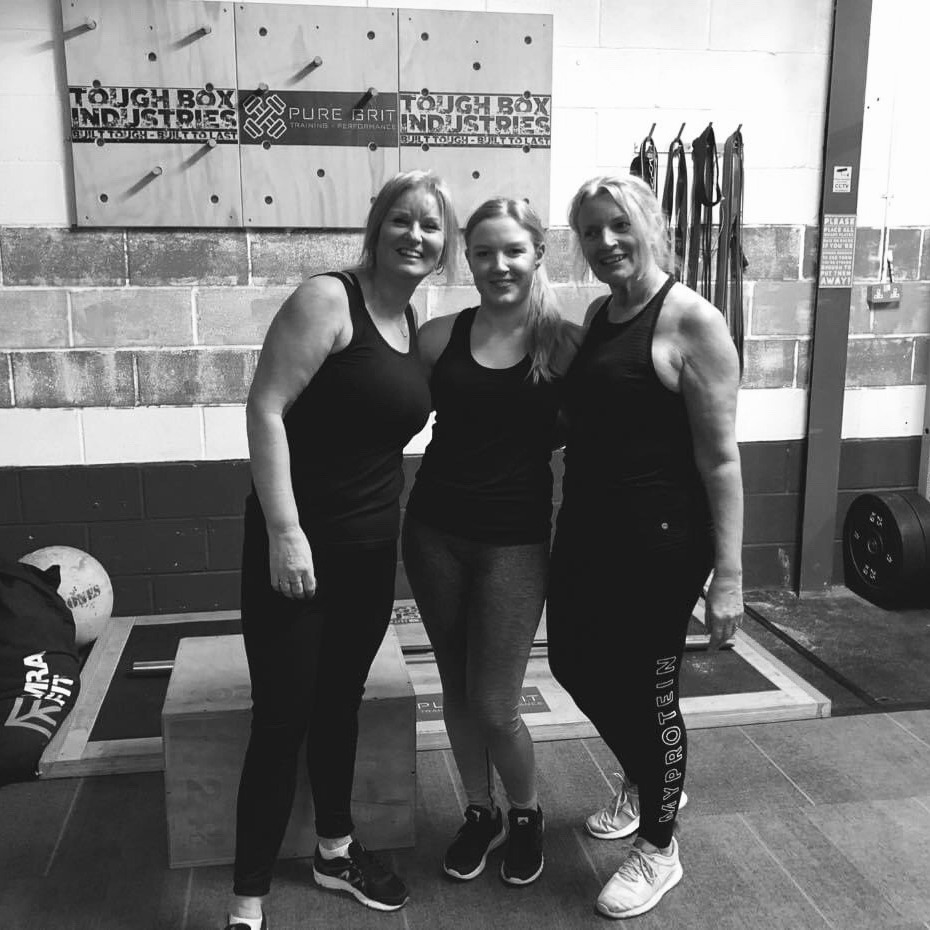 (MAX 6 PEOPLE) WEDNESDAYS 5:30-6:30PM
Get fit, get strong, enjoy a social life… Semi-private sessions are good fun and perfect for those who dislike training alone. The more that train… the cheaper the package. Perfect for those who need a more structured training session with tailored instruction to suit everyone's abilities PRICES START FROM £35 PER MONTH
• NO WAITING FOR EQUIPMENT
• FULL SOCIAL DISTANCING RULES ADHERED TO
• FRIENDLY & RESPECTFUL ENVIRONMENT
Our memberships start at £37.50 pcm with a £20 sign-up fee
(T&Cs apply)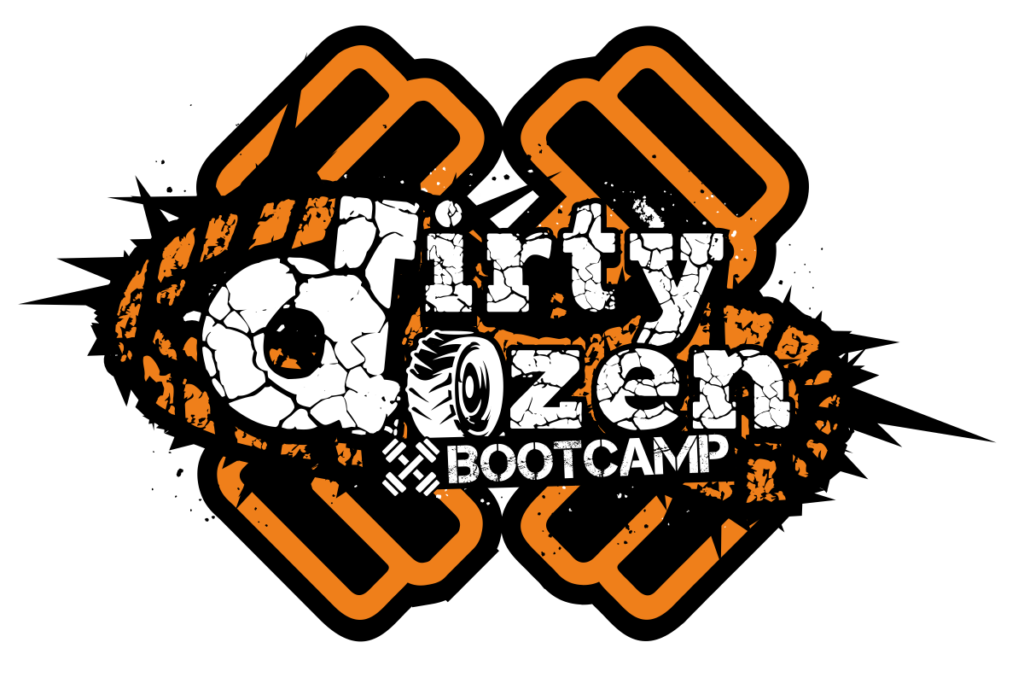 Thursday evenings from may 12th -august 4th 2022
7:00pm – 8:00pm
£40 4 weeks
£75 8 weeks
£105 12 weeks
2 instructors per session
20 people maximum
enjoy the great outdoors with our bootcamps held in different loactions throughout devizes weekly
BODY TRANSFORMATION PROGRAMS
Through one of our many Personal training packages that suit every budget…YOU can finally become a fitter, stronger & healthier version of your current self. We DO NOT believe in restrictive diets. Our coaches will educate you about Nutrition & portion control so that you can still enjoy the foods you LOVE.
FARMERS & YOKE
LOGS 20kg – 50kg (various diameters)
ATLAS STONES 35kg -130kg
REBEL STRENGTH AXLE BAR
CERBERUS DEADLIFT BARS
CELTIC STRENGTH CAR DEADLIFT FRAME
KEGS, BARRELS, TYRES, SANDBAGS
MONSTER DUMBBELLS
MONOLIFT
PURE GRIT IS CO-HOSTING CHIPPENHAMS STRONGEST MAN/WOMAN THIS YEAR!
We'll regularly be hosting Sunday Strongman sessions at PURE GRIT for competitors or those that just want to lift s**t & have fun.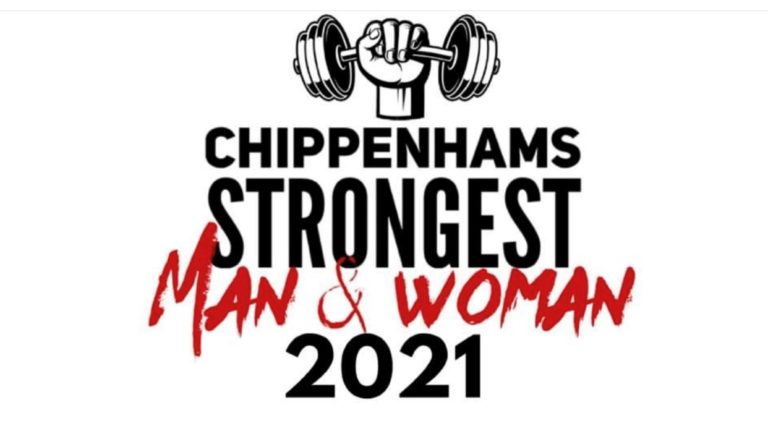 COVID-19 SOCIAL DISTANCING RULES
Gym members are required upon signing up to PURE GRIT to download our booking app. Training sessions must be booked one week in advance so we can ensure limited numbers in the gym.
Our priority is to help members continue their health & fitness journeys in a safe environment.
All new members will be required to fill in a COVID-19 Health questionnaire and given a formal induction based on social distancing.
Hands must be washed / sanitized upon entry to the gym. There are 6 hand sanitizing stations throughout the gym.
Please keep mobile phones in pockets and do not use them in the gym.
Training stations are 3x3m sq . Only one person per area
Kit MUST BE SANITIZED after being touched IMMEDIATELY
The head coach & the owner of PURE GRIT is Zowie Trevena.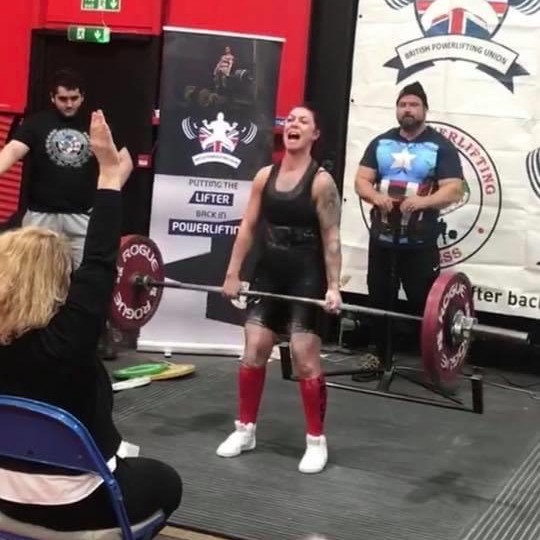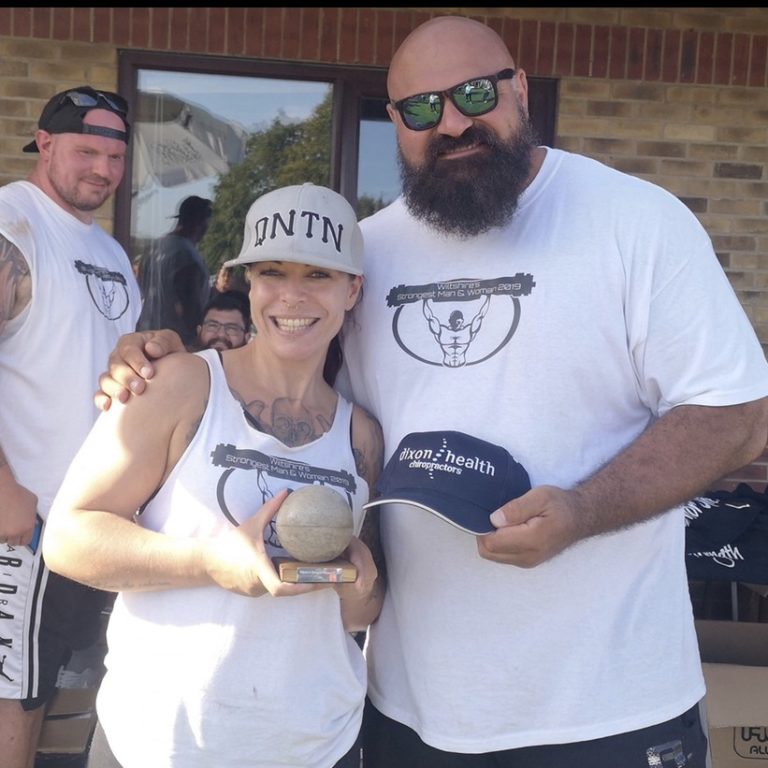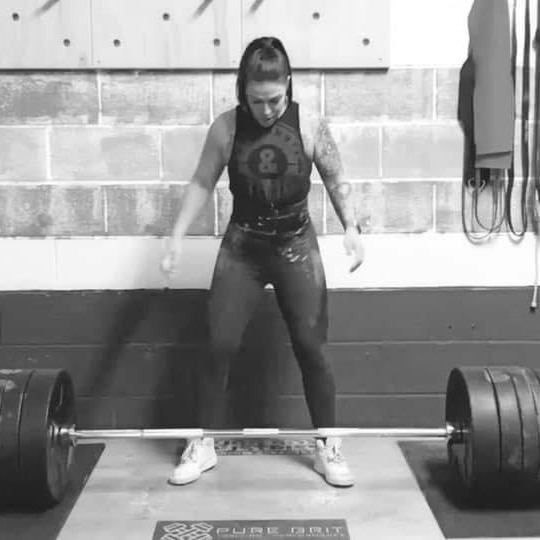 Over a period of 10 years she has competed in martial arts competitions, boxing and kickboxing fights, bodybuilding shows & now is a competitive Powerlifter & Strongwoman, winning Wiltshire's Strongest Woman 2019 U75 & Placing 2 nd in the WPC European Powerlifting Championships.
2020 Zowie was due to compete for British Records in her Powerlifting.
Level 2 Fitness Instructor
Level 3 Personal Trainer & Nutritional Advisor
Level 1 & 2 Boxing Coach
Freestyle boxing coach (BMABA)
Certified Martial Arts Instructor
Qualified In Enhanced Training Systems
Bootcamp & Circuit Instructor
First Aid & Covid-19 awareness qualified
Strength & Conditioning Coach
Level 1 British Powerlifting Coach (IPF)