AT PURE GRIT WE ARE PASSIONATE ABOUT MEMBERS PHYSICAL & MENTAL WELLBEING
devizes only private STRENGTH & fitness facility open 24/7
we may be small.... but we are mighty.

Offering the cheapest membership in Devizes & one of the only Private facilities where we allow children to accompany their parents.

fob entry for members only

Each new member receives a 4 week training program via our digital coaching app

limited numbers to ensure you are able to access all kit without waiting

build a rapport with fellow members and feel confident with no intimidation
£20 OFF-PEAK 6AM-3PM MON-FRI
£37.50 SINGLE / £60 JOINT ON 6 MONTH CONTRACT
£42.50 SINGLE / £70 JOINT ON 3 MONTH CONTRACT
£47.50 SINGLE / £80 JOINT NO CONTRACT
BLUE LIGHT DISCOUNT AVAILABLE @ £30 PMEQUIPMENT AT PURE GRIT


FARMERS & YOKE
LOGS 20kg - 50kg (various diameters)
ATLAS STONES 35kg -130kg
REBEL STRENGTH AXLE BAR
CERBERUS DEADLIFT BARS
CELTIC STRENGTH CAR DEADLIFT FRAME
KEGS, BARRELS, TYRES, SANDBAGS
MONSTER DUMBBELLS
MONOLIFT
• NO WAITING FOR EQUIPMENT
• FRIENDLY & RESPECTFUL ENVIRONMENT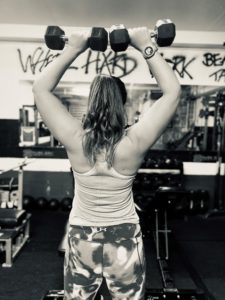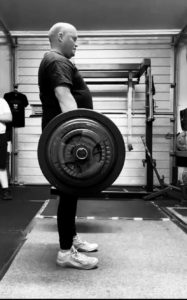 1-2-1 & Pairs Personal
Traning
HIRING A PERSONAL TRAINER CAN HELP CHANGE YOUR LIFE!
Whether you want to train alone or with a friend, personal training is a great way to help you reach your goals as well as gain knowledge along the way.
We can help you with:
Changing Your Habits to reach your goals with accountability in an effective manner.
WEIGHT LOSS/ FAT LOSS
BODY COMPOSITION CHANGES
INCREASING FITNESS LEVELS
IMPROVING STRENGTH & CO-ORDINATION
INJURY REHABILITATION
Monthly packages tailored to suit every individual client
POWERLIFTING & STRONGMAN
COACHING
Pure Grit has its own Powerlifting & Strongman/woman Teams.
Zowie has over 5 years of experience in coaching and competing in both sports, and Annie has 4 years of experience in Strongwoman.
We are the hosts of DEVIZES STRONGEST MAN & WOMAN.
So even if you've never trained before, but fancy trying your hand at either sport for fun or at a level to compete at, we can help you reach your best potential.
We have successfully coached many clients to compete in the British and World Powerlifting Championships as well as our clients placing in the top 3 in Strongman events.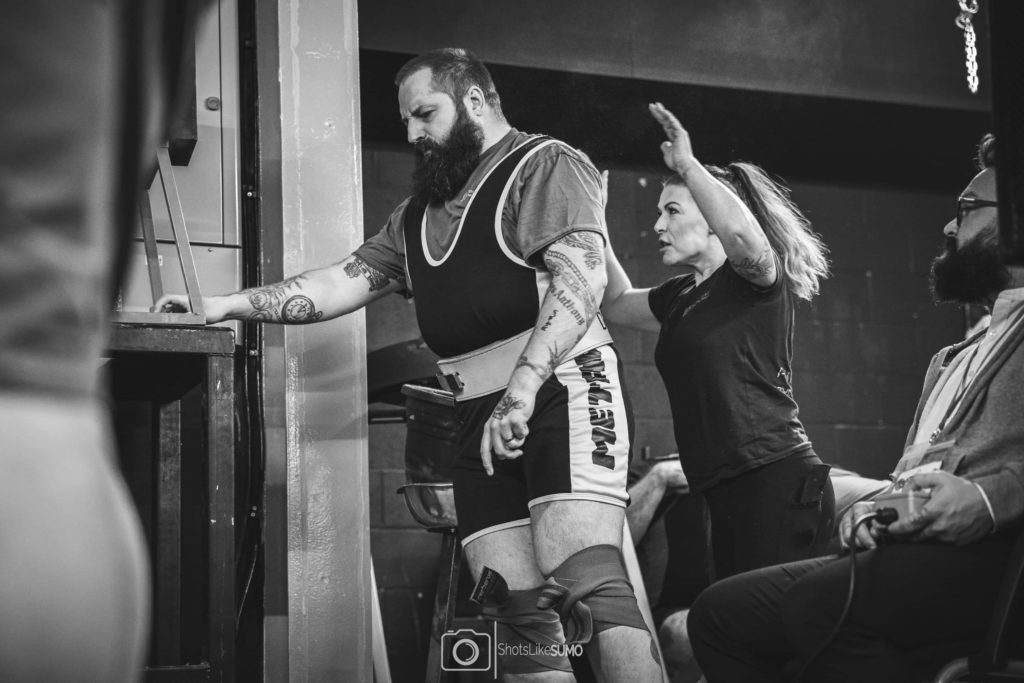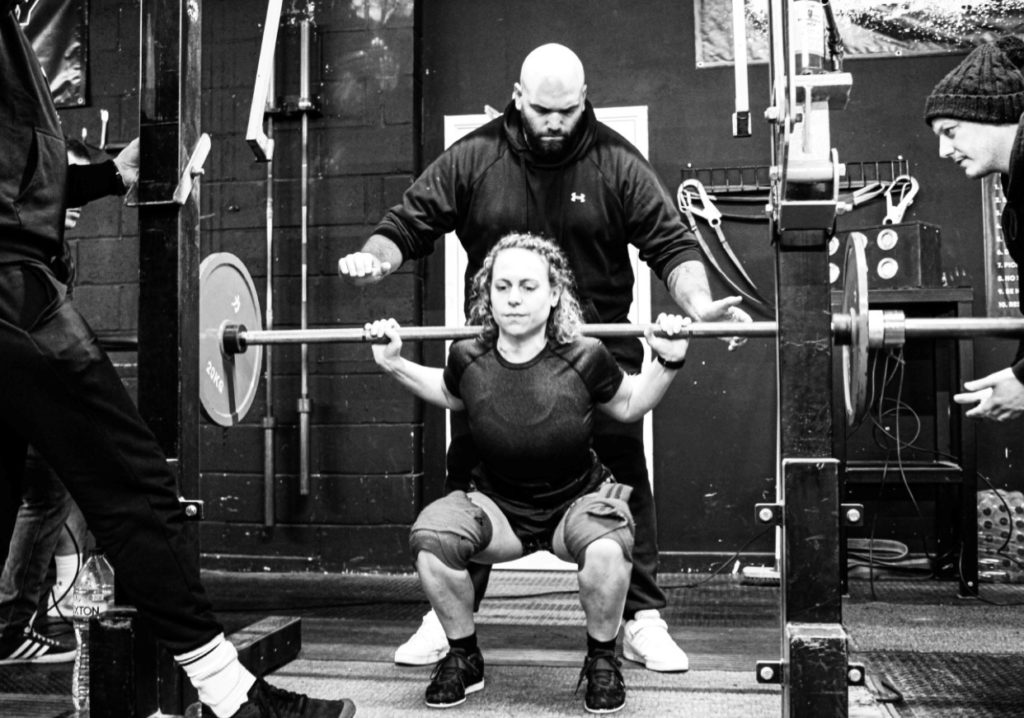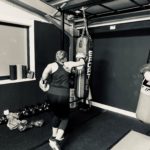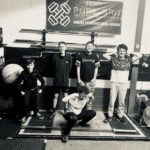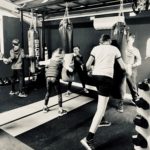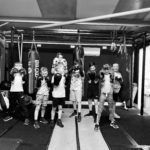 Due to the small size of our facility, all our classes are booked & paid for in 4/6 & 8-week blocks up front.
MONDAY: Junior Strongman Training (8 yrs – 14yrs 5:30 pm – 6:15 pm
Power Up Strength & Conditioning Circuits 7:00 – 8:00 pm
TUESDAY: Battlecore Boxing & Core Fitness 9:45 am – 10:45 am
WEDNESDAY: Group Training (max 6 people) 5:30pm -6:30pm
THURSDAYS: Ladies Boxing & Fitness 7:00pm – 8:00pm
Via our interactive digital app
We coach many of our members, PT clients and those who do not train at our facility, via our app. A great way to learn and improve in all aspects of training for strength and fitness.
Our app contains a full library of videos and instructions. Each program is tailored to the individual person.
Various packages to suit all budgets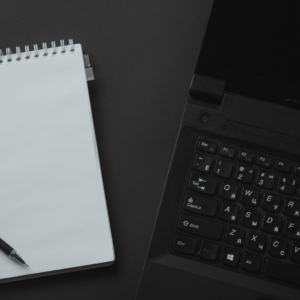 proud hosts of Devizes strongest

The head coach & the owner of PURE GRIT is Zowie Trevena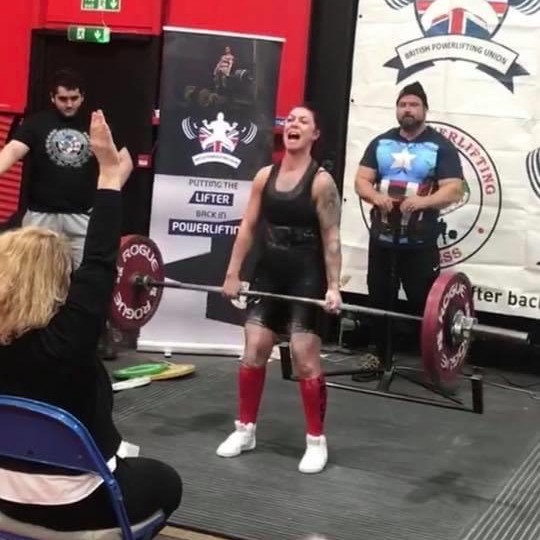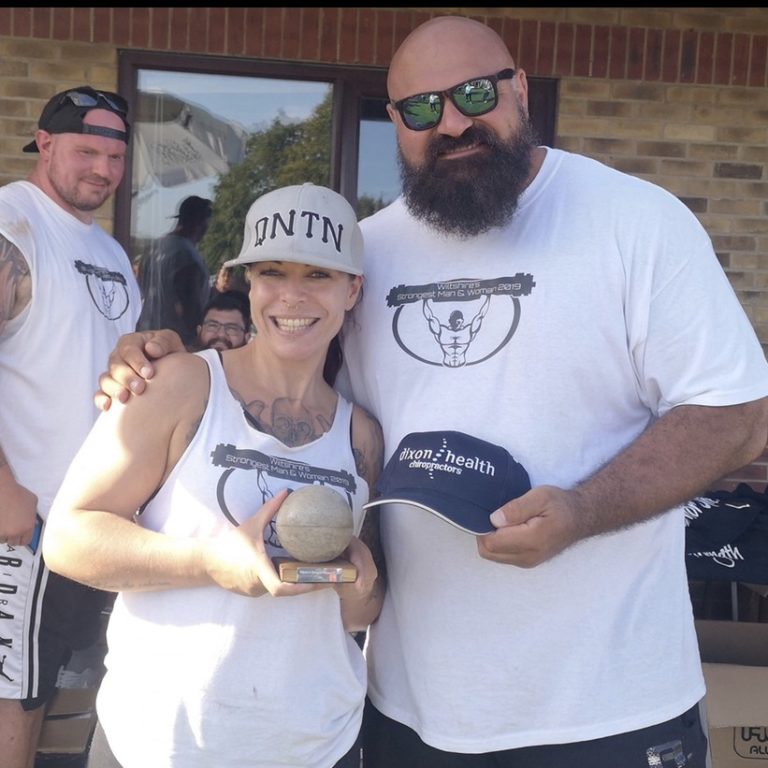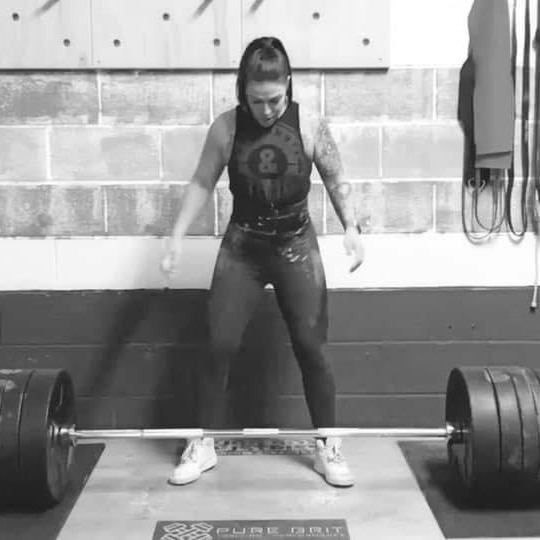 Over a period of 10 years she has competed in martial arts competitions, boxing and kickboxing fights, bodybuilding shows & now is a competitive Powerlifter & Strongwoman, winning Wiltshire's Strongest Woman 2019 U75 & Placing 2 nd in the WPC European Powerlifting Championships.
2020 Zowie was due to compete for British Records in her Powerlifting.
Level 2 Fitness Instructor
Level 3 Personal Trainer & Nutritional Advisor
Level 1 & 2 Boxing Coach
Freestyle boxing coach (BMABA)
Certified Martial Arts Instructor
Qualified In Enhanced Training Systems
Bootcamp & Circuit Instructor
First Aid & Covid-19 awareness qualified
Strength & Conditioning Coach
Level 1 British Powerlifting Coach (IPF)